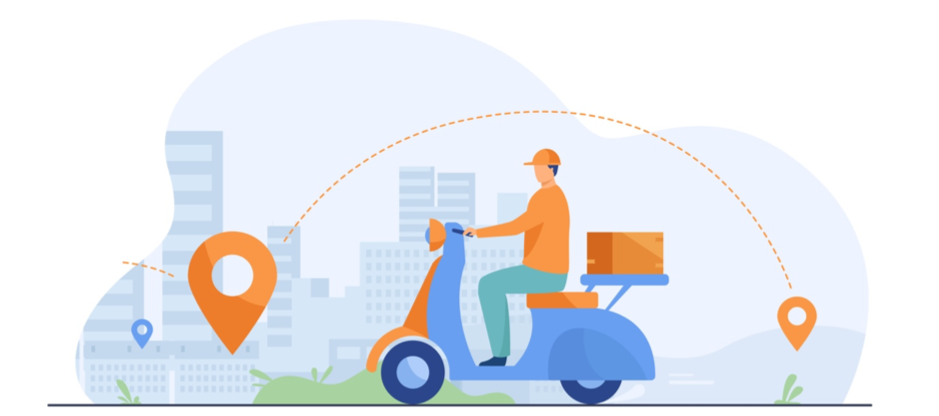 Who are Food aggregators?
With the emerge of smartphones and internet accessibility, people got used to convenient solutions for their needs. As a result, restaurant businesses that were largely built on dine-in and minimal deliveries switched mostly to consistent deliveries and takeaways, and this was fuelled by third-party food aggregators or food delivery apps which bridged the gap between restaurants and customers. Like Swiggy, Zomato, FoodPanda, etc.
Commissions and Profits
Food aggregators are the middlemen when it comes to online food delivery.
They provide a platform for customers to explore restaurants, check menus of different varieties, and allow users to order food online. They manage delivery as well.
Food aggregators usually charge a commission of 15 – 30 % per order. Some companies may also have a one-time integration fee involved. With thousands of restaurants in each city, and the potential to expand to more cities, the growth they can achieve is exponential.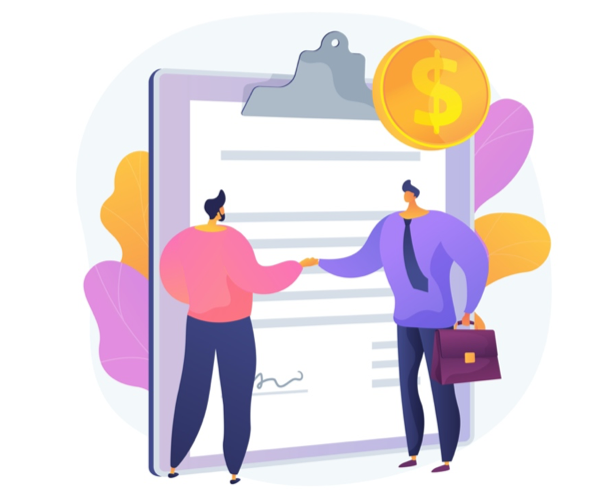 Why do restaurants feel the need for food aggregators?
Food aggregators provide enough visibility to restaurants to keep their businesses running. One of their biggest attractions is delivery services, since most restaurants may not have delivery of their own. And with the drastic increase in usage of online services by millennials, more and more people are getting inclined towards ordering food online and using food aggregators as they provide beneficial services like discount offers, door delivery, cashback, and different payment options like online and cash on delivery.
With the onset of the Covid-19 pandemic and government restrictions, restaurants are faced with no other option than to shut down their dine-in services and move to third–party food aggregators for online delivery.
Food aggregators destroying the restaurant business!
With the current situation in the restaurant business – extreme competition, high rentals, and rising costs, having to give off a part of their profit as commissions to food aggregators are killing them.
Food aggregators survive in the market and win over competitors by attracting customers with discounts and reducing delivery time.
Unfortunately, these discounts and offers are borne by restaurants and lead to a fall in their revenue, and to reduce delivery time, restaurants are asked to reduce meal preparation time which led to further expenses.

But restaurants are finding themselves forced to accept such terms which are favourable only to food aggregators.
With customers moving away from dine-in and ordering online at discounted prices, food aggregators are getting an upper hand in running the food market. With enough funding, food aggregators are willing to adjust for the sake of customer acquisition. And rather than valuable discussions and coming to good terms with restaurants, food aggregators are dominating and setting the rules. So, there is a lot of disharmony between the two groups and restaurants are given no other option than to follow them.
People are demanding more discounts, as they have been so used to it. Restaurants fear reduction in sales if they stop discounts. All this has disrupted the market and restaurant owners are hitting the bottom with losing more money and poor-quality food with a reduction of delivery time.
Years into the food delivery boom, restaurants are realizing that they are losing more than they gain. With the increased pressure of discounts and losing a large part of their profits, more restaurants have opted to break ties with the food aggregators so the relationship between them is turning sour.
Get your online store!
As people are used to convenience and ordering food online, getting your business online is the best way to reach more customers and get more sales.
Adopting alternative solutions with lower costs to go online is the way to go.
Restaurants can opt for customized online ordering platforms that help to increase their revenue without exhausting their business or losing their customers. Try out the demo of a product that helps set up your online store on TakeMyOrder.
An in-house app that is well laid-out where customers can order food online will provide you with many advantages:-
Zero Commissions
You no longer have to pay hefty commissions for your orders. Get directly paid for your orders and get more revenue.
Market Your Brand Your way
On your app, you have all the room to showcase your products, express your value and build your brand. No restrictions on app recommendations and the freedom to customize your app the way you want.
Quick Setup
Various products and services are available in the market that provides a quick setup of stores. TakeMyOrder helps you set up your store in just 30 minutes. Get started now.
Full control
The in-house app allows the restaurant owner to coordinate communication between customers and the restaurant while maintaining control. They can also manage app appearance, features, and change or update your menu reliably.
Easy Orders
Online stores allow restaurants to list the menu so that customers can easily order food online. So, restaurants can take orders effortlessly with the online store than getting tired over endless phone calls with repeated menu descriptions.
Track and Update Orders
With frequent notifications on the whereabouts of the order, both customers and restaurants are kept updated. Also, restaurants can update the order progress and details to build more customer engagement.
Decide Prices and Payments
Restaurants get to decide on giving discounts, distance-based delivery charges, payment options to provide like Online payment with the help of payment gateways like Razorpay, Cash on delivery, or even Order Pickup. Everything is in your hands to decide and execute.
Deliver quality food
Restaurants can run their delivery, which means there's no compromise on quality. Online Delivery apps like TakeMyOrder can provide mapping and route information so that restaurants can deliver food on their terms so that nothing goes wrong and customers are happy.
Affordable prices
Online delivery products and services are available at affordable prices or by paying a fixed monthly or annual subscription. Check out the prices of TakeMyOrder.
Continuous Support and Improvements
With the help of an obliged development team, get your queries answered, fix any problems with the product and make necessary improvements whenever necessary. Have you seen the roadmap provided by TakeMyOrder to integrate new features based on customer requirements?
It's time to change how you do business. Taking your business online and making your place in the digital world is the way forward in this new world.
Utilize your experience in the food business to promote and market your brand online. Restaurants can start social media marketing and other organic marketing techniques to invite more people and build their brand. The only way to fight for survival in this aggregator-dominant food business and save yourselves is to become self-reliant.
Food vectors created by pch.vector - www.freepik.com